Start Demo of VAS for Multi-size substrate
We are pleased to inform you that we have renew the VAS which is used for many customers at mass production field for high-definition FPD, and started the demo of VAS for the multi-size substrate in our Process Development Center.
The new VAS is able to evaluate for the Dual Cell Display and for the QD-μLED manufacturing process, for which is being developed as a next-generation display. Also we believe it seems that there are many applications, so please contact us.
We will continue to work actively with customers to create new applications and establish mass production processes.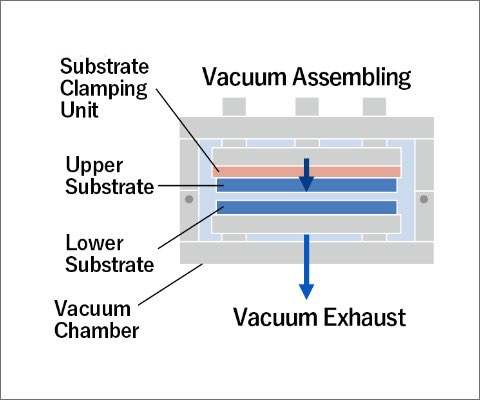 | No. | Items | Specifications |
| --- | --- | --- |
| 1 | Substrate size | Mas 925×1500mm |
| 2 | Chuck method | D-PSC Adhesive Pad |
| 3 | Degree of vacuum | 0.5Pa |
| 4 | Mechamical press | Max 5.0KN |