Micro Display Production System
It is able to achieve High Quality and High Productivity by installing Clean Transfer System, Automatic Setup Mechanism of Process Equipment with Collaboration Robot, Automated Preparation Room, etc. aiming for Operator-free operation.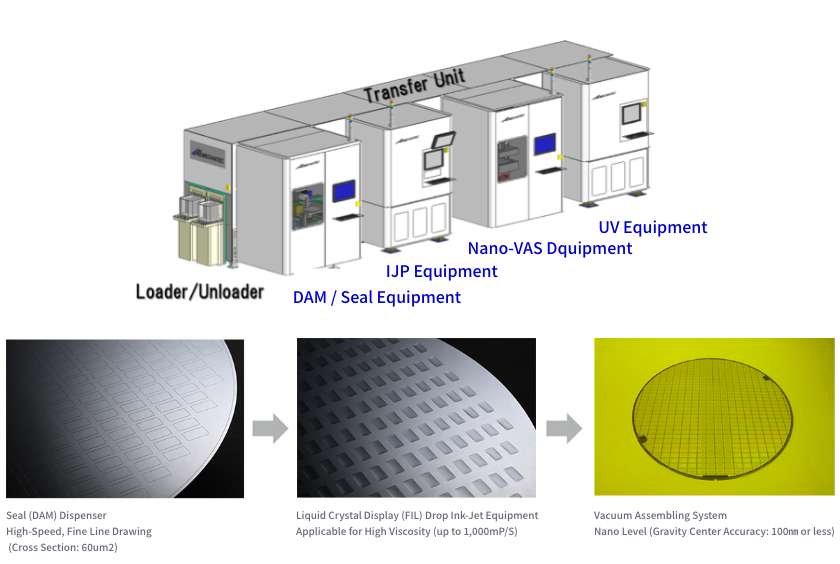 Features
Provide One Stop Solution applicable for 8 and 12 inch Wafer
Ensure High Gap Uniformity and High Yield Production by ODF Method
Wide experiences and installed records for various Micro Display (Si-OLED, Micro LED Display, LCOS, HTPS)
Linear AMC Module Production System


※AMC: Automated Material Connect

The most suitable Module Production is realized by linking Linear Circulation Transfer System with High-Precision Coating Mechanism such as Ink-Jet and Dispenser by arranging the applications matching to various production worksites.
In addition, it is also possible to apply for system upgrading such as Laminator and Vacuum Assembling System Mechanism.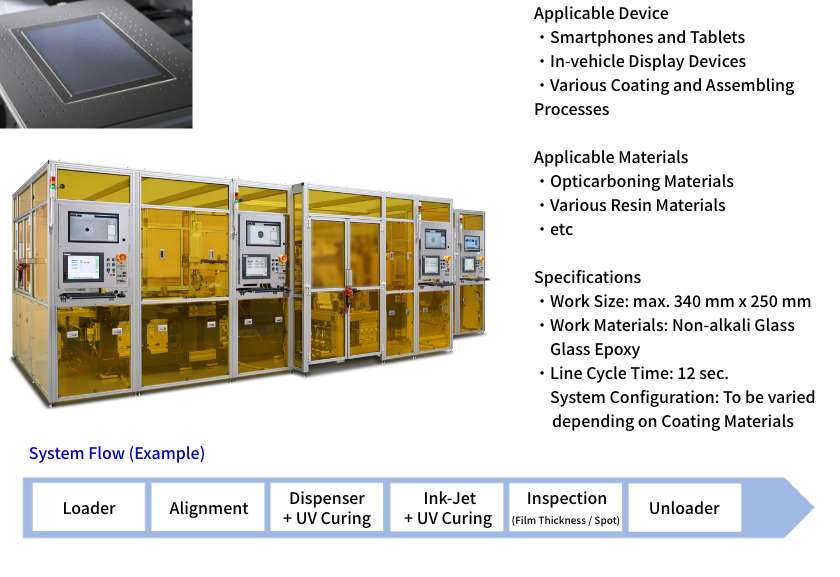 Encapsulation Line for QD / OLED
Encapsulation Process for Premium Displays such as Quantum Dot Display and OLED is provided with High-Environment and High-Yield Production as One Stop Solution by brushing-up ODF Process integrating with Automation Technologies.

Features
High-Precision and High-Speed Drawing System
Abundant Head Variations in accordance with Viscosity of Fill Materials
High-Precision and Low-Distortion Assembling Mechanism
Environment Friendly (N2 / CDA / Atmosphere)
Line Optimization by coordinating Peripheral Equipment
RGB Ink-Jet Printing System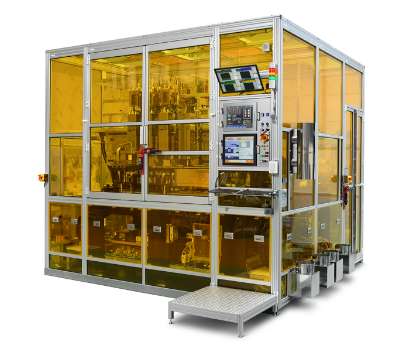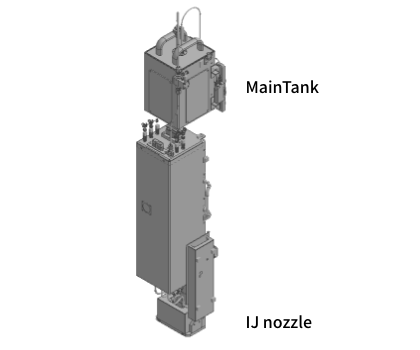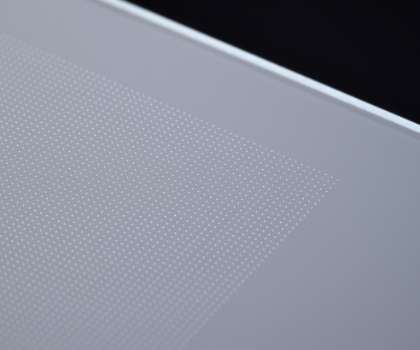 Features
Applicable for various Film Forming Materials such as OLED, QD-OLED, QD-CF, and QD-EL
Wide experiences and installed records in Process Equipment and Control Mechanism for Large Panels
One Stop Solution from Dispensing to Coating (Coating, Drying, Burning, Inspection, Environmental Control)
Medical Sensor Forming System
Automatic Forming System is provided with Ink-Jet Coating Mechanism applicable for Medical Sensor Field
such as Biochips (DNA Protein, etc.), Infectious Disease Test Kits, etc.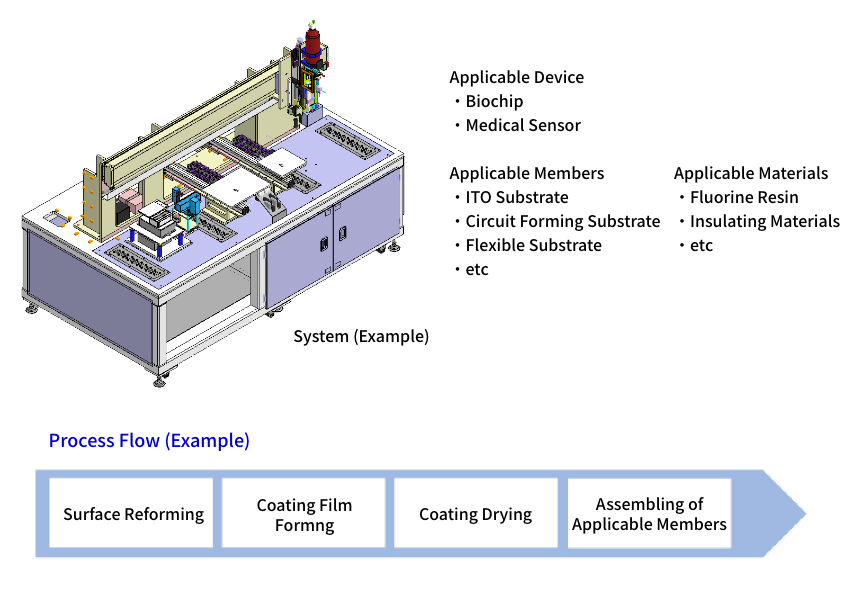 Roll-to-Roll Application System
We provide Low-Cost Production Solutions such as Atmospheric Film Forming Process by systematizing Roll-to-Roll Transfer Technology with Coating, Assembling, Nanoimprint Forming, and Curing Process Mechanism as our Core Technologies.