ODF Line for Liquid Crystal Display
Liquid Crystal Display (LCD) has been persistently developed such as High-Definition Display represented by 4K and 8K,
and High-Performance Display for e-sports.
We have so far delivered more than 2,000 Process Equipment, developed and installed various functions suitable
for our customers' production style.
Our Seal Dispenser has been applying for diversified requirements by being equipped with High-Speed Drawing Function
as the standard to be applicable for High-Speed Thin Lines and Freeform.
We provide ODF Solution applicable for the evolution of Liquid Crystal Display, by proceeding High-Definition for Liquid Crystal Dropping with standardizing Ink-Jet Method for production sites as our core technologies,
and also achieving Nano-Class Gravity Center Accuracy for Vacuum Assembling.
Seal Dispenser

Features

Fine Line / High-Speed Coating System
Free form drawing
Applicable from 8 inch Wafer to G10.5 Substrate

Liquid Crystal Dropping Equipment

Features

Ink-Jet Coating Method
Free Foam Coating
Applicable from 8 inch Wafer to G10.5 Substrate

Vacuum Assembling System

Features

Nano-Level Low-Distortion Assembling System
Cell Accuracy Optimization Feedback
Applicable from 8 inch Wafer to G10.5 Substrate
Material Preparation / Transfer System - Automatic Setup System
It is able to achieve High Quality and High Productivity by installing Clean Transfer System, Automatic Setup Mechanism of Process Equipment with Collaboration Robot, Automated Preparation Room, etc. aiming for Operator-free operation.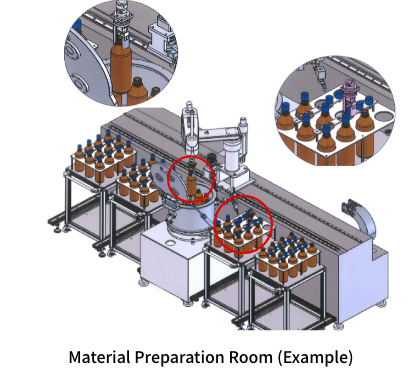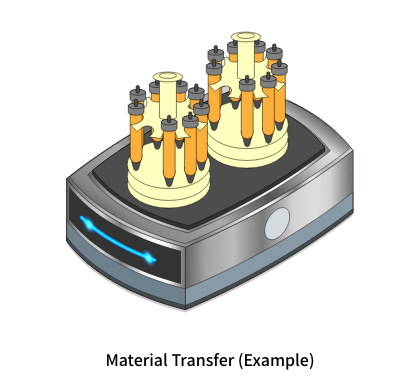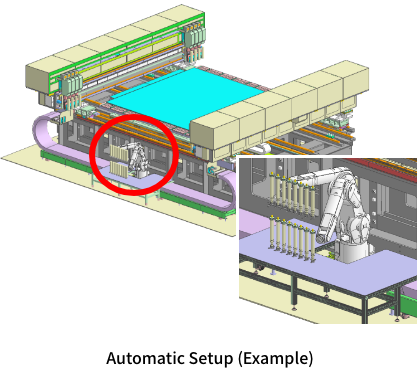 Smart Production System
We propose Solutions with Clean Environment such as Remote Control enabling Production Support in Clean Room, Integrated Management aiming Independence of Process Equipment, Material Preparation, Automatic Transfer,
and Automatic Setup Mechanism.
In addition, Remote Support by VPN is also available.